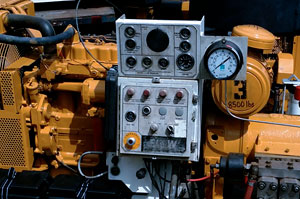 UHP Projects will supply the following services under an equipment-leasing program.
UHP Projects will supply an 8-hour orientation course for onsite personnel. This will include a video, safety orientation, equipment orientation, jobsite safety and hands-on experience.
The UHP technician will assist in equipment setup, jobsite layout, equipment selection, and startup advise.
Our technician will monitor equipment efficiency, nozzle performance.
They will supply all maintenance expertise, UHP spare parts, and technical expertise, to insure efficient operation.
If requested, they will supply information and jobsite knowledge such as jobsite procedures, effluent water handling, re-coating information, etc.
After an evaluation of your project requirements, pricing can be provided for daily and monthly rates. Please call us for project information and pricing.
ADVANTAGES OF EQUIPMENT LEASING
The following advantages are anticipated under this lease program:
Equipment can be used only as necessary for work on projects by client. Lease allows flexibility in how equipment is used.
Reduced capital costs for equipment that may not be required full time.
UHP Projects technician will supply experience in maintenance and operational requirements to insure productivity. Eliminates training time and loss of production due to poorly trained personnel.
UHP Projects can supply surge capacity of personnel and equipment during peak periods. We can also supply additional types of equipment as needed to make the leased equipment more versatile and productive.
UHP Projects will support this lease with a full compliment of local equipment. A full compliment of spare parts locally to insure optimum equipment performance. Please see the attached list of local equipment available in support of this lease.
A better selection of accessories for each type of job without excessive Capital equipment costs.
UHP Projects will be responsible for equipment maintenance and cost unless equipment is abused.
Additional Equipment Leasing Services
UHP Projects can supply various rental items to service customer needs
Vacuum systems – High volume diesel driven, portable system for removal of dry and wet materials